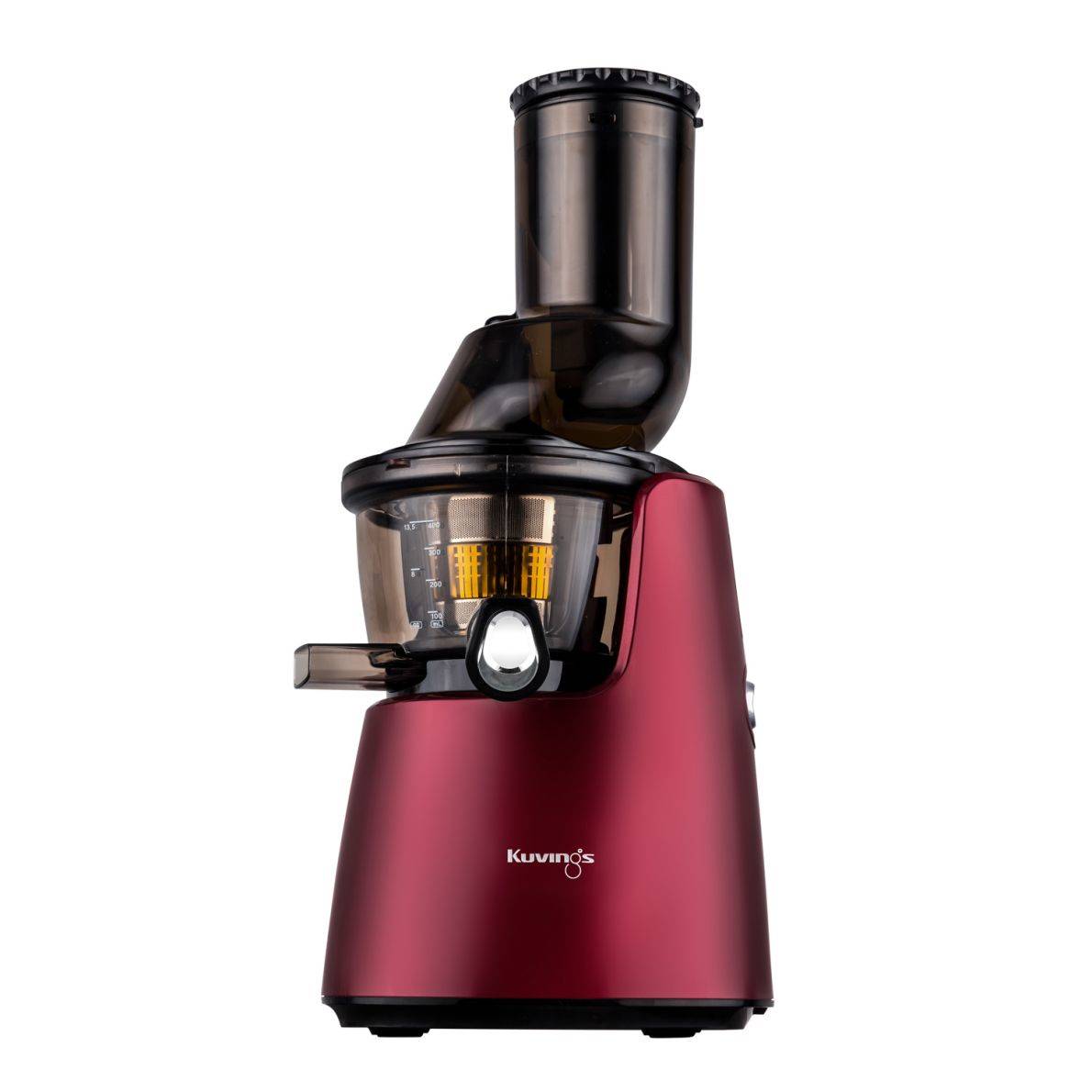 Kuvings Juicer C9500 (red)
Vertical juicer with large feeding tube.
Availability
Livraison ŕ partir du 28.8.2019
Product description
Kuvings C9500 (C7000) Whole Slow Juicer
Kuvings, the maker of the original wide-mouth juicer, introduces their newest model, the C9500. With a series of important improvements over their previous model, the B6000, Kuvings has raised the bar for juicers.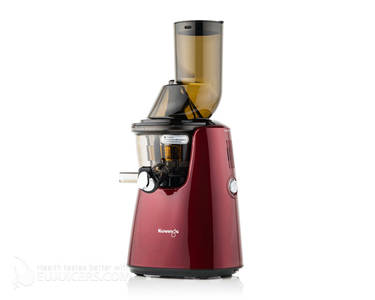 800
An even wider feeding tube
Kuvings has made the wide mouth juicer even wider, with a 76 mm wide feeding tube.  A wide feeding tube means less time spent cutting fruits and vegetables. Now you can juice whole peeled oranges and many apples whole. A 240 watt high-torque brushless AC motor powers through even hard produce like beets and carrots.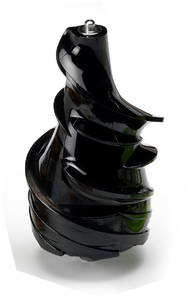 c7000-auger
Gentle juicing for the best nutrition
The Kuvings C9500 has a newly-designed auger that turns at a gentle 60 rpm. It chews produce into tiny pieces as they travel down the auger, and then presses those tiny pieces against a juicing screen. This separates the pulp from the juice without the oxidation found in higher-speed juicers, keeping all the important vitamins and enzymes. It also means practically foam-free juice. Best of all, cold-pressed juice tastes incredible! Another benefit of the slow but powerful motor is the sound - actually the lack of sound. The motor is so quiet you can juice without disturbing others in the room.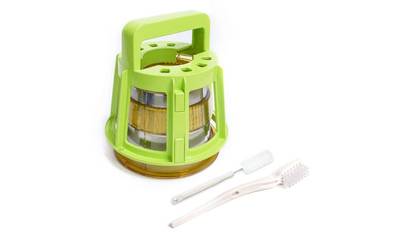 kuvings-C7000-cleaning-brushes
A great everyday juicer
A juicer that isn't easy to use and clean often ends up stored in a cabinet, rarely used. That's why Kuvings has designed the C9500 to be very user-friendly in both jucing and cleaning. The cap of the juice pour spout not only allows you to mix juices and serve them directly from the juicer, nut it also makes cleaning easier. After juicing, simply close the cap and fill the juicer with water. Let it run for about 30 seconds. The built-in silicon wiping blades remove most of the pulp and produce bits from the juicer. Then just drain the water and rinse off the juicing parts under running water. A specially-designed cyclindrical brush snaps over the juicing screen to make getting the last bits of pulp out fast and easy.
Principales caractéristiques
Pression ŕ froid qui limite la formation de mousse et l'oxydation
Extraction douce ŕ 60 tr/min
Puissant moteur ŕ 240 wattss
Ouverture extra-large pour fruits entiers
Systčme de nettoyage intégré
Vis sans fin repensée pour une efficacité redoublée et un jus plus clair
Clapet intégré pour mélange de jus et nettoyage facile
Sans bisphénol A
Brosses de nettoyage adaptées incluses
Fabriqué en Corée du Sud
Any question
to related product?
Ask us now in discussion.
Discussion
Any question
to related product?
Ask us now in discussion.