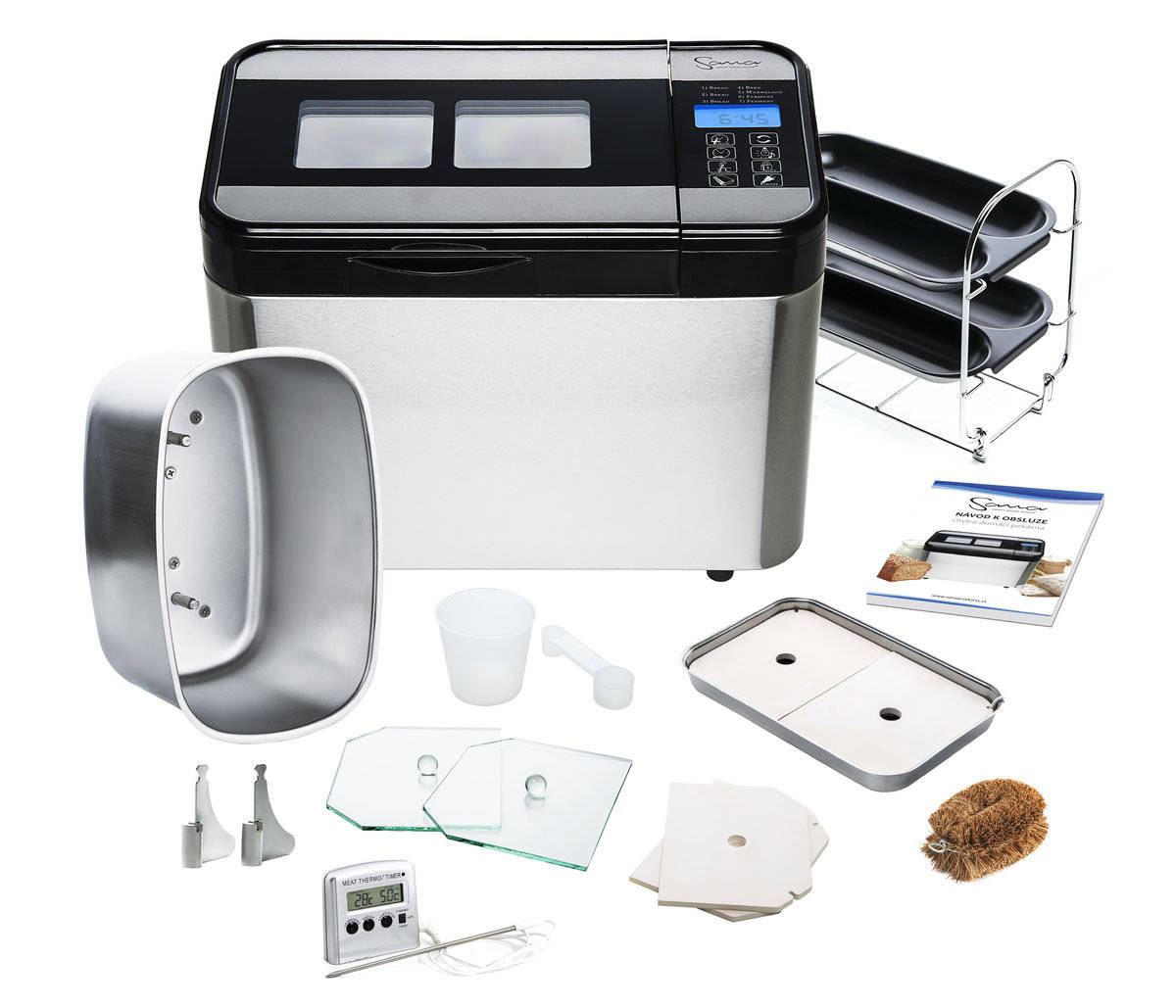 Sana Smart Bread maker (exclusive)
The exclusive model comes with stainless steel pan and kneaders, glass lids, tempeh set, baguette rack and pans, and a multi-thermometer.
Product description
Sana Smart Bread maker (exclusive)
Sana" is Latin for "healthy". The multifunctional Sana Bread Maker is a great way to make your own healthy and delicious food.
The Sana Smart Bread Maker is the result of 20 years experience in bread baking. We have developed a unique multifunction home bread machine which we feel is the best on the market. This isn't just an empty claim – take a look for yourself at all the things you can do. It is available in three models - basic, standard, and exclusive. The machine itself is the same in all three models - the only difference is the included accessories. The exclusive model comes with all accessories.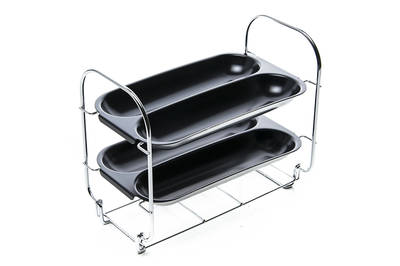 Sana Smart Bread Maker baguette pan
Baguette rack and pans included with the Exclusive model
For delicious baguettes, you don't need to move to France. You can make them yourself with the baguette maker attachment. Included with the "Exclusive" model, the baguette maker includes a rack and four baguette pans. It can also be used as a holder for tempeh bowls, or inverted and used as a base for pans or containers (for example, when making yogurt).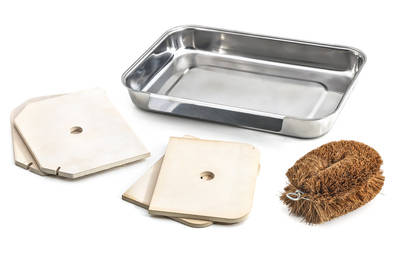 Sana Smart Bread Maker tempeh set
Tempeh set included with the Exclusive model
The Exclusive model comes with a unique stainless steel tempeh pan with special porous lids to allow precise low-temperature fermentation of tempeh.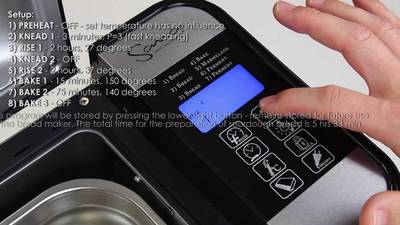 Sana Smart Bread Maker display
Des programmes de cuisson ajustables
Les programmesentičrement paramétrables permettent de de cuire le pain exactement comme vous l'aimez. La farine selon les céréales qui la composent, possčde des caractéristiques trčs spécifiques et nécessite des temps de cuisson et de levée différents. La machine ŕ pain SANA propose 7 programmes de base. Trouvez celui qui vous convient ou modifiez-les pour en créer de nouveaux ! Les possibilités sont infinies.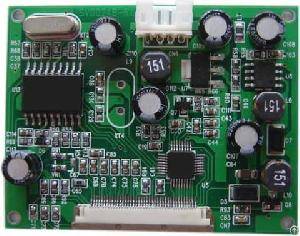 Sana Smart Bread Maker pcb board
Technologie programmable
La machine ŕ pain multifonctions SANA dispose de deux puces et d'un logiciel qui permettent de tester et de sauvegarder facilement différents programmes de cuisson. Le « cśur » électronique de la machine ŕ pain est fabriqué en Europe et en fait une machine unique au monde. Vous pouvez choisir vos temps et températures de cuisson, de levée, et opter pour un mode de cuisson multiple, ce qui vous offre une flexibilité totale : pas besoin d'acheter une nouvelle machine ŕ chaque fois qu'un nouveau programme sort.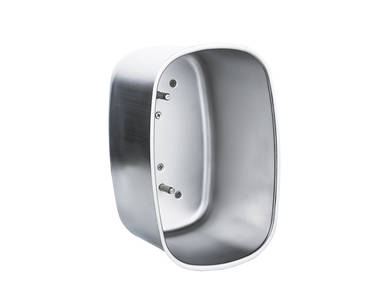 Sana Smart Bread Maker bread pan stainless steel
Cuve et pétrins en acier inoxydable
Le modčle standard de la smart machine ŕ pain Sana est livré avec une cuve et des pétrins en acier inoxydable. Il vous offre une qualité et un confort de cuisson professionnelle : pas besoin de graisser le contenant, l'acier inoxydable empęche le pain de brűler.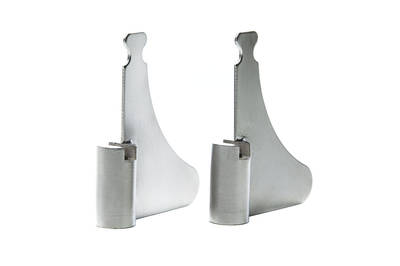 Sana Smart Bread Maker kneaders stainless steel
Utilisation des pétrins et ajout des ingrédients
Certaines machines ŕ pain proposent des pétrins pliants ou l'ajout automatique de graines ou de noix. La machine ŕ pain intelligente Sana propose une solution beaucoup plus simple : le pétrissage ŕ grande vitesse ! Avec le pétrissage ŕ grande vitesse, la pâte de votre pain sera pręte en trois minutes ! Aprčs cela, vous pouvez immédiatement retirer les pétrins de la pâte, sans attendre que le pain ait été cuit. Si vous souhaitez étaler des graines ou des céréales sur votre pain, ajoutez-les ŕ la main aprčs trois minutes de pétrissage : elles seront bien réparties et le résultat sera impeccable.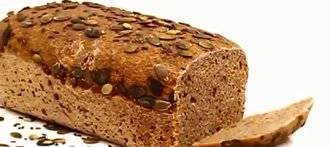 Sana Smart Bread Maker bread
Levée multiphase
La levée multiphase vous permet de définir deux temps et températures de levée séparés. Vous pouvez ainsi facilement préparer votre levure maison – bien meilleure que celle que vous obtiendriez en magasin ! De plus, cela vous fera gagner du temps et de l'énergie : pas besoin de préchauffer la machine ŕ pain ou de définir un départ différé.
Versatility of Sana bread maker
Tempeh and Natto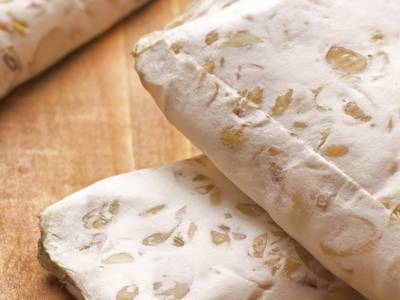 tempeh cheese
Tempeh is a traditional Indonesian food known for both its health benefits and its unique walnut-mushroom flavor. It is typically made from soybeans, but can also be made from many other foods such as beans, sunflower seeds, peanuts, peas, rice, and wheat. Previously known mainly among vegetarians and vegans, it is now becoming more widespread and popular. It can be found in most health stores, and is gradually beginning to appear in more mainstream supermarkets. Tempeh is available unflavored, as well as marinated, smoked, and pickled.
Home made yogurt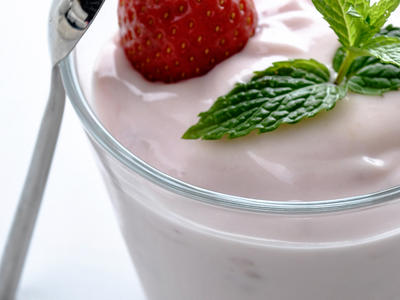 yogurt
Have you ever heard of the term "functional" foods? These are food products which, either naturally or artificially, have been enriched with healthy additives. The most widespread functional food in the world is yogurt which naturally contains probiotic bacterial cultures (Lactobacillus and Bifidobacterium). Because these cultures regulate digestion and help prevent colon cancer, yogurt is considered a superfood which should be eaten daily.
Jam, tea and purees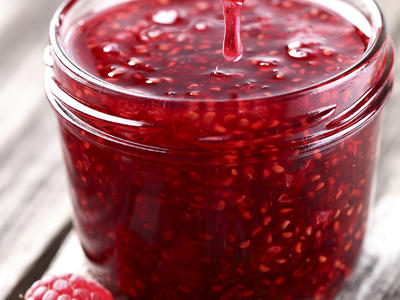 jam
Most bread machines are able to make jam, but this feature is something most consumers never use. It's too bad, since it's so easy to do that most people who've tried it never go back to the traditional method of making jam. All you do is put the ingredients into the pan, set the program, start it, and come back later to freshly-prepared jam. The bread maker mixes and cooks the jam for you, and you don't end up with a stack of dirty pans to clean. This program also can make lard, pig cracklings, jelly, tea, and purees.
Bread Makers
Home made bread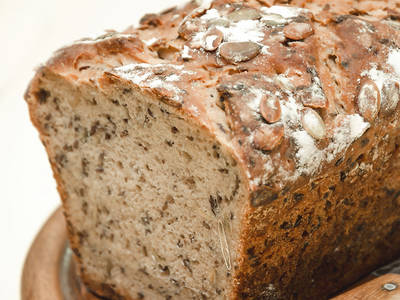 5462-sana-bread
There are many reasons for baking bread at home, but the main ones are that you can use your own choice of ingredients and that homemade bread just tastes so much better than store-bought bread. Home-baked bread won't have any of the chemicals or additives of store bought bread, and it won't contain the ground remains of old bread like you can find in store-bought bread. Bread made from sourdough starter, instead of from yeast, has better flavor, aroma, and health benefits.
Meat and fish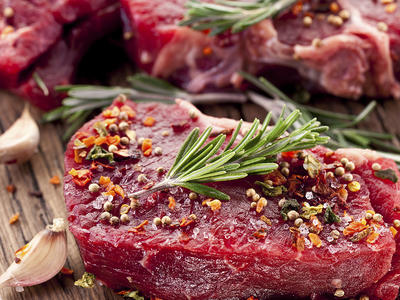 meat
The Sana Smart Bread is useful not just for baking bread, but as a substitute for a conventional oven. Meat and fish cooked in the Sana Smart Bread Maker are flavorful and juicy, which can't always be said when using a conventional oven. By using a glass lid with the Smart Bread Maker, the cooking time is shortened and the meat comes out incredibly moist and delicious.
Amasake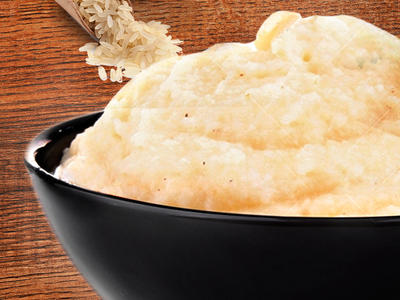 5464-amasake
Amasake is a thick and creamy traditional Japanese dessert made from fermented grains. Popular among those who follow a macrobiotic lifestyle, this creamy dessert can be enjoyed by anyone. It doesn't contain any refined sugars or sweeteners, but gets its sweet taste from the natural fermentation process which breaks down the complex sugars. When you first taste this healthy dessert, you'll think that someone has put sugar into it, but it really is natural.
The main features
Stainless steel baking pan and kneaders
Programmable technology
Fully adjustable programs
Multiphase rising
Low-temperature baking
Pasteurization
Saves time and energy
Simple to use
Durable
Parameters
Manufacturer

Color

Acien inoxydable
Any question
to related product?
Ask us now in discussion.
Discussion
Any question
to related product?
Ask us now in discussion.