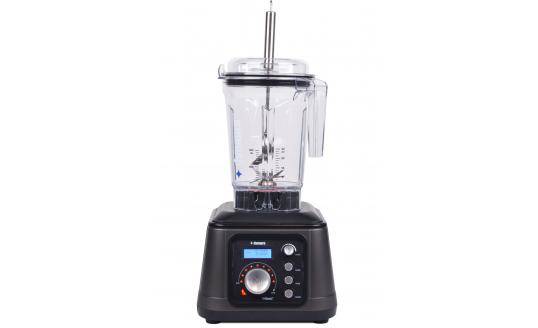 Tribest Dynapro Vacuum Blender
The top-of-the-line commercial vacuum blender from Tribest.
Availability
Livraison ŕ partir du 21.9.2019
Product description
Tribest Dynapro Vacuum Blender
With an automatic vacuum pump and a powerful 2.5 HP motor, the Dynapro Vacuum Blender makes great smoothies and more.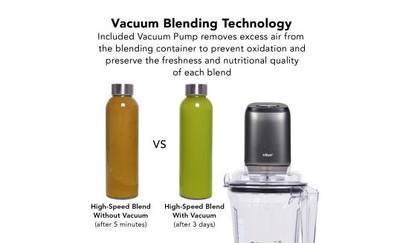 dynapro blender 3
Vacuum blending preservers nutrition
Vacuum blending is the biggest revolution in blending we've seen. By removing most of the oxygen prior to blending, ingredients stay fresh without oxidation. In addition, removing the air causes plant fibers to expand, resulting in more finely blended smoothies.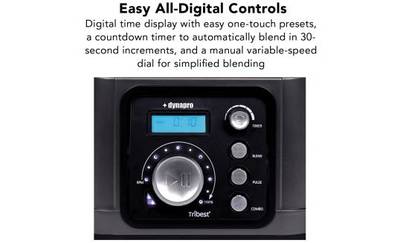 dynapro blender 2
Digital display with analog speed and timer
 
The Tribest Dynapro has a timer to allow you to blend for precise times without monitoring the blender. The smooth analog dial lets you set the power you'd like, while the digital display shows the remaining time. You can also extend the blending cycle by 30 seconds with one button press.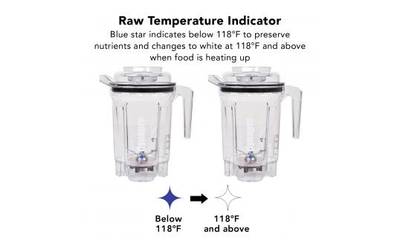 dynapro_raw_indicator3
Temperature sensing carafe
Tribest's unique Iso blending container features double-walled construction to isolate noise and thermal conductivity. When used with the vacuum lid and pump, the Iso blending container helps protect your food from the color, flavor, and nutritional changes that occur due to oxidation. There is a temperature sensor indicator on the container which changes from blue to white at 47C, so raw foodists can be sure to keep foods in a raw state.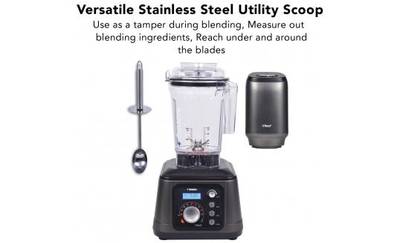 dynapro blender 4
Also includes stainless steel internal scoop
 
A specially designed 100% stainless steel scoop is also included. This can be used when not using the vacuum feature for things like soups or nut butters. It can be used to dislodge stuck ingredients or act as a tamper when processing dense sauces or nut butters. It can also be used as a serving scoop for thicker blends.
Principales caractéristiques
Moteur puissant 2,5 cv
New generation TVP vacuum pump
BPA-free materials
Iso blending jar with temperature indicator
Analog controls with pre-programmed buttons
Digital timer display
Integrated 4-spoke blending blade
3 one-touch button presets (blend/pulse/combo)
Any question
to related product?
Ask us now in discussion.
Discussion
Any question
to related product?
Ask us now in discussion.